PutinTrumpPoliticalAssassinations
...
In Moscow, Mr. [Vladimir] Kara-Murza, 35,
has been in a coma and at the center of a politically hued medical mystery since Thursday as doctors puzzled over his symptoms while keeping him alive on artificial respiration.
Mr. Kara-Murza suffered similar symptoms in 2015 and later said he had been poisoned. Then, a French laboratory found elevated levels of heavy metals in his blood but was unable to pinpoint any specific poison.
Doctors determined the cause this time as "acute intoxication by an unidentified substance," Mr. Kara-Murza's wife, Yevgeniya Kara-Murza, said in an interview. His condition was stable but critical, she added.
...
After the 2015 episode, Mr. Kara-Murza recuperated in the United States and suffered lingering nerve damage for about a year, but returned to his political activism in Russia despite threats. The leader of Chechnya, Ramzan Kadyrov, [A Putin lap dog, like Trump, and secret homosexual lover.] for example, posted a photograph of Mr. Kara-Murza in cross hairs.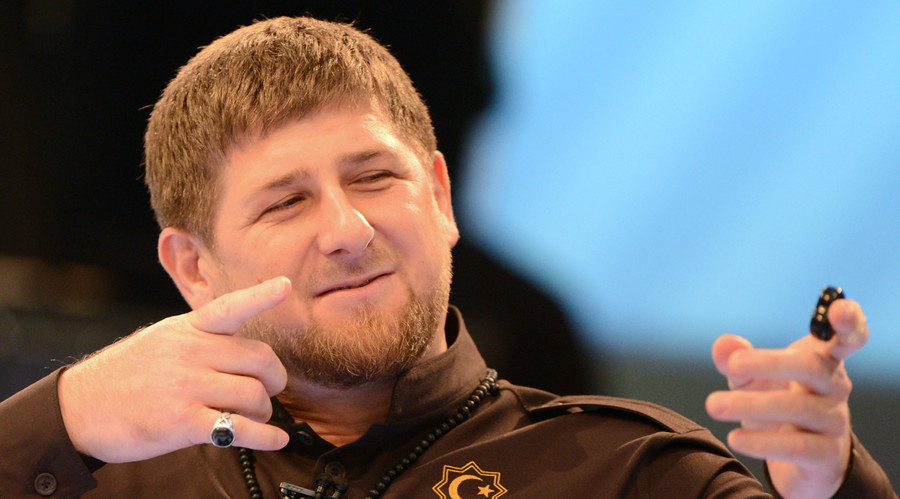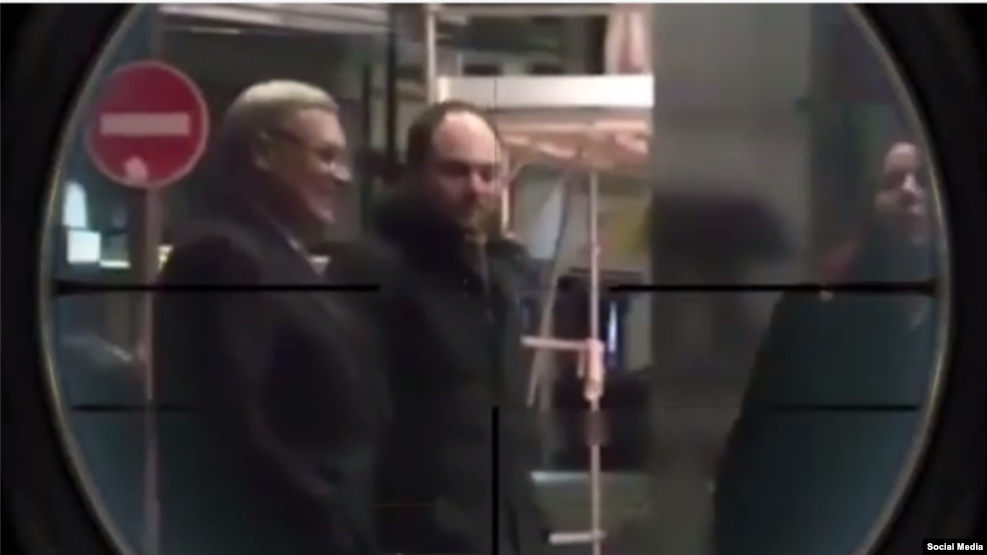 Last month, Mr. Kara-Murza submitted a letter critical of Mr. Putin's government to the Senate Foreign Relations Committee during cabinet confirmation hearings for Rex W. Tillerson, the secretary of state.
"There are higher risks than slander or imprisonment for those who oppose the regime," Mr. Kara-Murza wrote. In Russia, he had been traveling to provincial cities to show a documentary about another Russian politician, Boris Y. Nemtsov, who was shot and killed on a Moscow bridge two years ago.
...
The Soviet Union operated a secret laboratory to research untraceable poisons that were tested on condemned gulag prisoners, security service defectors have said.
In 2006, a Russian law legalized targeted killing abroad. Russia has never acknowledged using the authority under that law and has specifically denied any government ties to high-profile poisoning cases.
But after whistle-blowers and opponents of Mr. Putin in recent years began dying of exotic poisons,
Anna Politkovskaya drank from poisoned tea in 2004 but survived.
In 2006 Putin's hit men tried old-fashioned lead poisoning, shooting Ms. Politkovskaya four times, including a head shot, in the elevator to her flat.
Mission
.
Accomplished
.
Stanislav Markelov,
a human rights lawyer who represented Anna Politkovskaya, was shot in the head outside the Kremlin in 2009.
including radioactive plutonium,
Alexander Litvinenko was poisoned with plutonium 210 slipped into his drink by Putin agents at a chi-chi London restaurant. He died in November, 2006. British investigators concluded that the assassination by plutonium, which was transported by passenger airliner to London and exposed hundreds of people to risk, was the equivalent of a nuclear attack by Russia on Great Britain.
and a rare Himalayan plant toxin,
Alexander Perepilichny, assassinated November, 2012.
critics of the Russian government and independent researchers have asserted that the post-Soviet government has turned again to its poison arsenal.
Those critics do not, of course, include the American Strong Man, Donald Trump. Defending Putin in response to Bill O'Reilly's statement of fact, "But he's a killer." Trump breezily replied, "There are a lot of killers. You think our country's so innocent?"