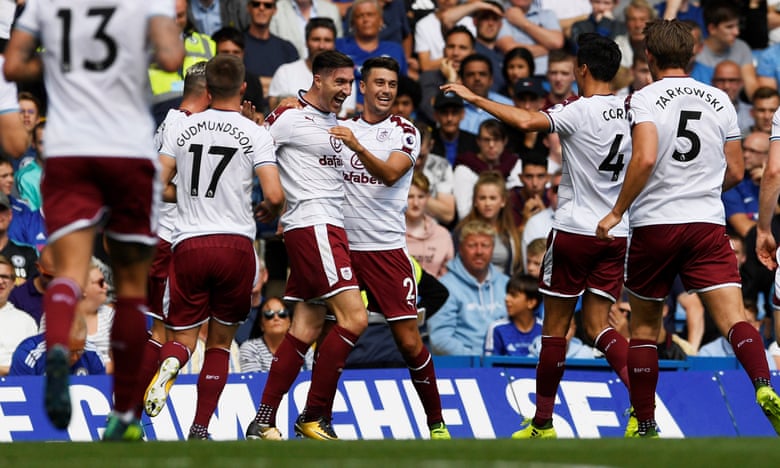 Oh, sharp,
sharp
unis! Burnley looked mahvelous today in all aspects. The chalk white shirt sets off the claret red shorts strikingly.
Why EPL teams' kits are so dreadful I have never understood. Pick one distinctive, appealing color and stick with it! One color, a
uni
form. At most showcase the dominant color against a neutral as here.
The best color in all of sports is Man City blue. So, let's fuck it up. Let's add a Red Rose of Lancaster to the shield so that it looks like an oozing bullet wound. Let's go psychedelic, last season's Champs League kit. Neon green. Purple. W.T.F.