ESPN has a story on the beginnings of the Pittsburgh "Penguins" and it made me feel bad.
But the new team had a couple of other setbacks along the way -- none more notorious than the heartbreaking story of Pete the Penguin...Pete appeared only a handful of times before he apparently caught pneumonia and died early in the Penguins' second season.
My goodness. The "Penguins" did have a major setback early on, in their third season, and it did involve a death, but not Pete the Penguin for crissakes.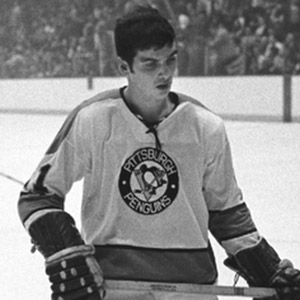 Michel "Mike" Briere only played one season for the "Penguins," 1969-70, only scored twelve goals, got no votes for rookie of the year, but such was his promise that...
That's right, only two players and one of them Briere.
This is all ESPN says about the time Briere's promise flashed:
The Penguins did not make the playoffs in their second season, either, but they did get there in their third campaign, sweeping the Oakland Seals in the first round before losing to the St. Louis Blues.
Wikipedia sums the full story:

During the quarterfinals of the Stanley Cup playoffs, Brière scored the first overtime goal in Penguins' history on April 12, 1970, by scoring the game-winner, and series clincher, against the Oakland Seals at the Oakland-Alameda County Coliseum Arena. The sweep of the Seals was also the first playoff series victory for the Penguins' franchise.[2]
...
During the playoffs, Brière led the team in scoring with eight points, which included five goals and three assists. Three of his five goals were game-winners.
Michel Briere showed the promise of a budding superstar that an expansion team so badly needs.
And then, just after the "Penguins" first ever playoff run ended Michel Briere returned home to Montreal, he was to be married in June, and on May 15 crashed his new burnt orange Mercury Cougar outside Val-d'Or, Quebec. He was ejected from the vehicle and suffered major head injuries. He had four brain surgeries. He lingered almost a year. On April 13, 1971 at 4:20 in the afternoon, he was gone. Michel Briere was 21 years old.

That was the early, major, "heartbreaking setback," ESPN, not Pete the Penguin.